Add your review
Review Nike Drawstring backpacks
Nike Drawstring backpacks
$25.00
($25.00 Incl. tax)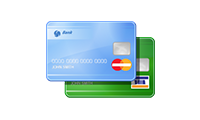 St. Thomas Aquinas High School Raider Fashion and School Uniforms
.
productpage_usp_1_title

productpage_usp_1_text

productpage_usp_2_title

productpage_usp_2_text

productpage_usp_3_title

productpage_usp_3_text

productpage_usp_4_title

productpage_usp_4_text
The Nike Drawstring Sack helps you organize your gear with a front and bonded zip pocket. Water-resistant fabric with a PU-coated bottom keeps your essentials dry and secure.  There is a pesh front section above the zipper.  100% polyester.  17.5" x 13.75"