Add your review
Review Call of the Wild-Dover (Freshman Summer Reading)
Call of the Wild-Dover (Freshman Summer Reading)
First published in 1903, The Call of the Wild is regarded as Jack London's masterpiece. Based on London's experiences as a gold prospector in the Canadian wilderness and his ideas about nature and the struggle for existence, The Call of the Wild is a tale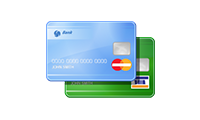 St. Thomas Aquinas High School Raider Fashion and School Uniforms
.
productpage_usp_1_title

productpage_usp_1_text

productpage_usp_2_title

productpage_usp_2_text

productpage_usp_3_title

productpage_usp_3_text

productpage_usp_4_title

productpage_usp_4_text
This is a Freshman Summer Reading Book
First published in 1903, The Call of the Wild is regarded as Jack London's masterpiece. Based on London's experiences as a gold prospector in the Canadian wilderness and his ideas about nature and the struggle for existence, The Call of the Wild is a tale about unbreakable spirit and the fight for survival in the frozen Alaskan Klondike.